The word Harlem sounds to me like a song and it slips through my lips like that—easy and familiar. I'm often asked if I ever lived in Harlem and the answer is no. I lived in Manhattan's Upper West Side, about 40 blocks south. But I took the subway north regularly, about every 6-8 weeks, to get my hair done in Harlem. That routine ended years ago. I live in Connecticut now.
Today, though, I have returned to Harlem for a walk. I'm seeking remnants of the seeds that led me to choose it for the setting of my novel Unforgivable Love: A Retelling of Dangerous Liaisons. The book's story takes place in the 1940s in many locations, from the rural Anselm, North Carolina to the more refined bucolic setting of Westchester County. Paris, France plays a role as well. But the launch pad for the action is in Harlem. When I imagined where my characters lived, where they went to church, and how they entertained themselves, I saw the places as only being in Harlem. A few sources of inspiration are still here today but I know mostly I'll find only ghosts of what is no longer here.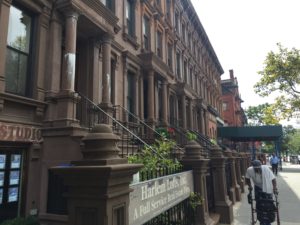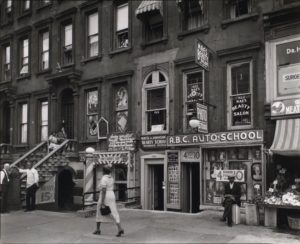 Whenever I arrive in Harlem, whether by subway or, as I did today, by minivan, I'm always struck by the scents and how familiar they are. I smell a blend of hair oils, incense, frying food, and a kind of mustiness I can only describe as dust. I grew up in Lorain, Ohio but my childhood home smelled like this too as did the houses of every relative and friends of my parents we visited. This is why I have my character Val Jackson stepping outside on the streets of Harlem and having his senses immediately taken over by smells that strike him with a feeling of home, home, home.