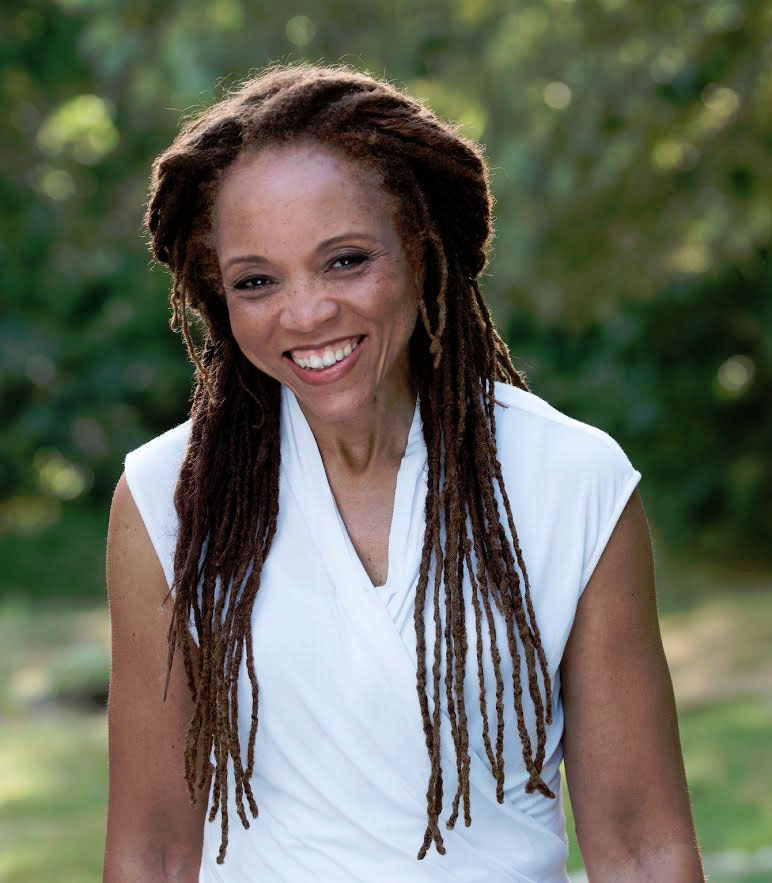 ABOUT SOPHFRONIA
"Hello! I'm a writer of fiction and non-fiction. I believe in friendship, love and joy and I hope you'll find my work engaging both on a literary level and a life level. Words can change minds and each one I write is an opportunity to do just that. Please let me know what you think–I am, after all, writing to you! This is definitely a two way conversation: inspire others as you're inspired and we'll all grow together."
Sophfronia Scott is the founding director of the Alma College MFA in Creative Writing. She grew up in Lorain, Ohio, a hometown she shares with author Toni Morrison. Her father was a Mississippi-born steelworker who never learned how to read and her mother was a stay-at-home mom who always made sure there were books in the house. She holds a BA in English from Harvard and an MFA in writing from Vermont College of Fine Arts. Sophfronia spent a big chunk of her career as a writer and editor for Time and People magazines where she developed the uncanny ability to create order out of chaos by whittling massive amounts of facts and ideas into a single cohesive form.
UPCOMING EVENTS
Sophfronia speaks and presents workshops all over. Find out where she will be next.
BOOK CLUBS
Sophfronia is happy to join your book club in person or by video conference.
CONTACT SOPHFRONIA
Get in touch with Sophfronia for more information on her work, appearances, or just to ask a friendly question.
Sophfronia Scott
Author Sophfronia Scott on the wisdom of asking for help and support.
Sophfronia Scott
Sophfronia Scott's latest work for a Chicken Soup for the Soul Book tells a story of motherhood without sacrifice.
Sophfronia Scott
Why it's important to write your words, regardless of whether or not you think people want to hear them.