Can you pity a bad/mean/evil character? This question came up in a book group discussion of my novel Unforgivable Love. I responded by quoting Albus Dumbledore in the second Harry Potter and the Deathly Hallows film, where he tells Harry to pity the living and most of all pity those who live without love. A friend in the group commented she loves how I can pull these pertinent references right out of the air.
I appreciate the compliment but let me clarify something: I didn't pull it out of the air. I pulled it out of me. These words are inside of me because when I first read them in J.K. Rowling's novel they struck me as so right and so beautiful that I've consumed them again and again, both on the page and onscreen.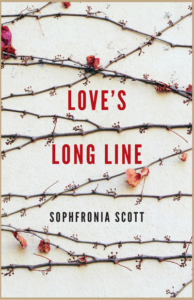 What's the point of watching a film or reading a poem/book/Bible verse again and again? At first I thought this was just a weird habit that I have, one that dates back to childhood. But now, as a writer, I realize that just as food nourishes my body, art feeds my creative soul. Sometimes it feels like the art provides answers. Sometimes it feels like a puzzle piece, and over time I'm looking to make connections, to see where this lovely thing fits in with the way the world is unfolding before me. These ruminations form the heart of my new book, an essay collection called Love's Long Line.
Today I caught the end of Genius, the film in which Colin Firth plays the legendary editor Maxwell Perkins and Jude Law is Thomas Wolfe. In the last scene Max is reading a letter from Tom, a letter written on his deathbed. The scene struck my heart and I knew I'd want to hear the words Max reads again and again:
I've made a long voyage and been to a strange country. And I've seen the dark man very close and I don't think I was too much afraid of him.
What I want most desperately is to live. I want to see you again…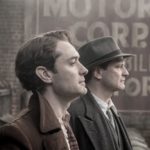 …I shall always feel about you the way I did that November day when you met me at the boat and we went on top of the building and all the strangeness and the glory and the power of life were below. Yours always, Tom
Max removes his hat. Tears flow down his cheeks.
This wasn't the first time I'd seen the film but for the first time I added my own tears. I picked up the remote and watched the scene four more times. I'm in tears now as I type this. I'm thinking about the strangeness and the glory and the power of life. I'm thinking about my friend Katy who died last month. She too wanted to live. I sense how these thoughts and the words from the scene are becoming stitched into my being and I allow it. I don't know if I will write something beyond this, but I do know these words and this feeling will all come out the next time I'm in a conversation about life and love and death.
There are many such moments in this film. Here's a clip of Perkins reading Wolfe's own words back to him. They are the most exquisite words.
I find comfort in the beauty of these words. I consume them as I do Scripture, poetry, films, and music. I take it all in and it comes through me, in conversation and in prayer, when I need it the most.
So my question to you: What are you taking in? Are you consuming anything that takes your breath away, that makes you want something better for yourself, that makes you see light in the world? If you can't answer, think about what you express—what do you say in conversation, what are the thoughts that are topmost in your mind?
If you don't find enough light and wonder in your diet I challenge you to change it. And you don't necessarily have to go seeking something new. Sometimes wonder is right in front of you. Are you willing to notice it? Are you willing to let it move you, to change you?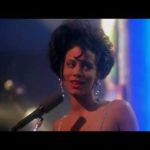 When I talk about this with students I show them this clip of the song "Harlem Blues" from Spike Lee's film 'Mo Better Blues. I explain how I haven't seen the film in years but I've listened to this song hundreds of times. I'm sure it is the undercurrent that led me to write Unforgivable Love. When I listen to the song I think about Harlem, yes, but I also think about the story from the film. The character singing is named Clarke (played by Cynda Williams) and throughout the film she wants to sing with Bleek's jazz ensemble but Bleek, played by Denzel Washington won't let her. He's even told, "You should hear Clarke sing," but he's too wrapped up in his own music to listen or really care.
At the end of the film, here is Clarke singing. And it's a magnificent thing. You see Bleek stunned. You see Clarke in her glory. I'm inspired to think about my own gift, the equivalent of my own singing. Am I singing?
Here's the video. I hope it inspires you to think about what you're bringing into yourself, and whether it's making you sing.