Current events have us gripped to the news because of their importance and gravity. But the story is also compelling for this reason: a lot of the storytelling is being done by an unreliable narrator. For this morning's walk, let's talk about the unreliable narrator and how to use one to draw the reader into your novel.
If you're reading this post via email and don't see the video, you can view it by using this link to go directly to my YouTube channel.
References: I used the following links for information on and examples of unreliable narrators.
https://americanliterature.com/the-unreliable-narrator
https://blog.reedsy.com/unreliable-narrator/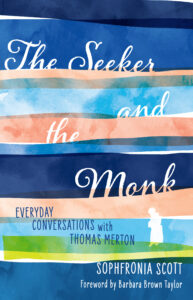 A reminder: My next book, The Seeker and the Monk: Everyday Conversations with Thomas Merton, can now be pre-ordered! You can use this link to order from the publisher, Broadleaf Books (group discounts available). You can also order it from wherever books are sold. I loved writing this book. I hope you'll enjoy reading it.
Stay safe, be well, and have a good week!
Sophfronia