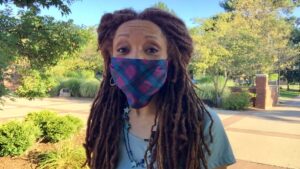 I'm simply over the moon happy to announce I've been named the founding director of Alma College's new low residency MFA in Creative Writing program. Our first residency will be June 2021 on our beautiful campus in Alma, Michigan. We are building an artistic community in which our students will read deeply, hone their writing craft, and participate in energetic discussions that will help them see their poems, stories, essays, and memoirs in the context of current events. The question always at the forefront of our work will be, "How can you as an artist, as a writer, participate in and influence the important conversations of our times?" This is about a more expansive way of writing, and of being human. This focus on relevance will encourage students to persevere and to have their own answer whenever they find themselves asking, "Why am I writing?" They will know their voices matter, and they have something to say.
If this sounds like the kind of community you need to support your writing,
send me a note
and we'll chat. The MFA's website will be up by mid-September. You've probably been considering the next step in your writing life. Perhaps this is it?