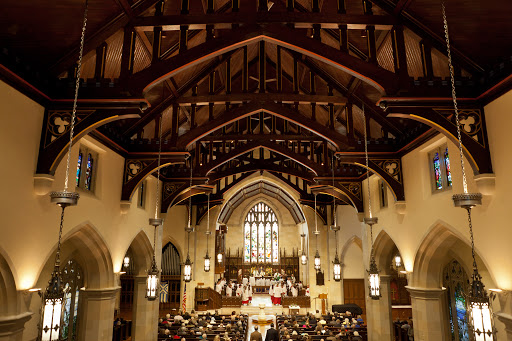 Seeking Everyday Faith with Thomas Merton, Christ Church Greenwich, Greenwich, CT
October 31 @ 11:00 am

-

12:00 pm
Seeking Everyday Faith with Thomas Merton

In conversation with Deborah Goodrich Royce, author Sophfronia Scott shares her deep dive into the private journals of the famous Trappist monk, and the connection she found in his pages that led to her new book The Seeker and the Monk: Everyday Conversations with Thomas Merton. As a Black woman who is not Catholic, Scott both learns from and pushes back against Merton, holding spirited, and intimate conversations on race, ambition, faith, activism, nature, prayer, friendship, and love.
Sophfronia Scott is a Harvard-educated novelist, essayist, and leading contemplative thinker whose work has appeared in numerous publications and received a 2020 Artist Fellowship Grant from the Connecticut Office of the Arts as well as the 2021 Thomas Merton Award from the International Thomas Merton Society.