First of all I'd like to welcome the wonderful friends I've met in my recent travels who have joined our conversation here. I hope you'll be inspired to create your best work in the months to come! Have you been enjoying this glorious autumn? Here in Connecticut the trees have reached their peak color and I'm nearly done cooking all the apples we picked at a local orchard. Right now there's apple crisp, apple pie, and apple upside-down coffee cake in our kitchen. Someone stop me before I bake again…
Here's a big CONGRATULATIONS for Kim Dettmer of Berea, Ohio! Kim took my Self-Publishing 101 class last year, and next month she's publishing her first children's book, Moments Meant to Savor. Publishing a children's book can be difficult–it presents many different issues because of the illustrations and sizing, so this is a huge accomplishment for Kim. You can learn more about her book and order it here.
Are you interested in self-publishing? The latest Poets & Writers magazine features a series of articles on "The Power of Self-Publishing" so even in the literary world authorities are beginning to see this process is more respected and here to stay. If you would like to know more about self-publishing, just send me an email (editor@doneforyouwriting.com) and tell me more about your project. I may offer the self-publishing class again in January if there's enough interest.
Before I go further I must also mention that Tain has joined the Cub Scouts for the first time! He's having fun this fall hanging out with his friends and exploring the beautiful forests and countryside here. He's also enjoying his first experience in fundraising as he's been selling popcorn door-to-door in our neighborhood to help fund his pack's camping trips. If you'd like to support Tain's troop, you can do so by going here now. They even have a great option where, if you don't want popcorn for yourself, you can donate it to our military personnel based overseas. Several of our friends have done this and I think it's a wonderful idea. Tain thanks you in advance!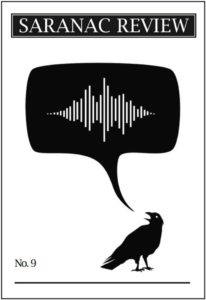 I have good news on the publication front: I've had two short stories and an essay published in recent weeks. The first is my essay, "Tain in the Rain," that appears in the Special Tribute Issue of The Newtowner. My short story, "Murder Will Not Be Tolerated," is in Issue 9 of the Saranac Review and my short story, "Sometimes God Wears Orange Cowboy Boots," appears in the new book, Paddle Shots: A River Pretty Anthology. All of these publications are full of excellent writing and, in the case of the Newtowner, awesome artwork, so I encourage you to use the links here and order your own copies. It's about being a good literary citizen! More on that in another message. 🙂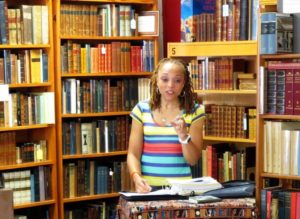 My travels these past two months have taken me to the Catskills where I taught at the Hobart Book Village Festival of Women Writers (see photo here from my workshop on writing journals) and to Tecumseh, Missouri for the River Pretty Writers Retreat. The great thing about such events is getting to meet amazing writers such as Mary Johnson, who tells the story of her years spent as a nun in Mother Teresa's order in the memoir An Unquenchable Thirst. Mary is also one of the founders of A Room Of Her Own Foundation which supports women in their quest to be creative writers. 
Two things you should know about this pair of events: 1.) They are both insanely inexpensive, yet staffed with well-published authors, and 2.) They will both take place again next year–River Pretty in April, and the Festival in September. So I encourage you to check them out, mark your calendars, and join me on the road. You'll be pleasantly surprised by how much your writing will benefit.
Until then, as they say in The Writer's Almanac, be well, do good work, and keep in touch!
Best Wishes,